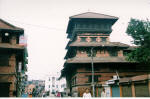 Kathmandu Durbar Square Entrance
"Nau talle Durbar" (Nine Storey Palace)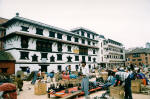 Basantapur Street shops

Nau Talle Durbar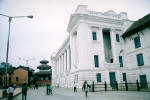 Old Palace Facade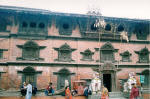 Kumari Ghar (Official Residence of the Living Goddess)
Window and Gajur of the Kumari Ghar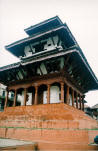 Shiva Parvati Temple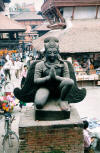 Garuda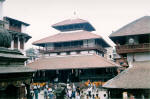 Kasthamandap Temple
This legendary wooden temple is supposed to have been built by the wood of a single tree. The word Kathmandu was derived from the name of this temple.
Basantapur Durbar Square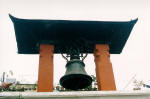 The Big Bell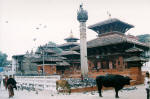 Durbar Square courtyard
Temples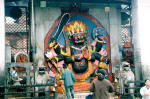 Kaal Bhairav "Hindu god"
Taleju Temple
This temple opens only one day a year.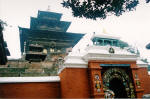 Taleju Temple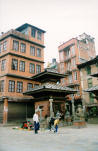 Modern houses near temple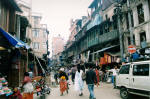 Street scene of the older part of Kathmandu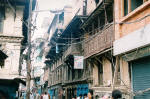 Central Original Kathmandu